Venango Township Road Department
The Venango Township Road Department is not serviced on a full time basis but has part time employees who work on an as needed basis.  Roadmaster Donald Merritt and the other road workers are responsible for public safety and road maintenance for both residents and visitors to the Township.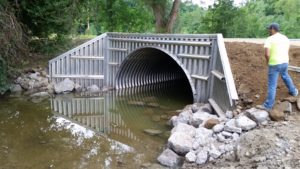 Contact the Township Road Department for any emergency or to report an issue or a complaint.
The Venango Township Road Department can be contacted at 814-398-8489.
Snow Plowing Tips during Winter Months
Snow plowing is not permitted onto the roadways from private driveways.  A document showing snow plow tips and regulations can be found here.
Driveway pipe replacement
Driveway pipe replacement information is available by calling 814-398-8489 or emailing venangotwp@gmail.com.
Special road related permit applications
Road Occupancy Permits such as for Utility Companies or Contractors who need access in or along the road right of way.
Road Bonding Permits such as for Loggers and Heavy Haulers.